Corporate support changes lives
Last year, our corporate partners helped us to support almost 25,000 people across our emergency, accommodation and recovery services.
From raising vital funds and volunteering, to building empathy and understanding around homelessness, our partnerships are fully integrated into St Mungo's lifesaving work.
Each company brings unique skills to our bespoke partnerships. We work together to enhance some of our most essential and innovative services, whilst helping your business to fulfil your ESG and brand aims.
Become a corporate partner
How we can work together
Strategic partnership: our organisations will create shared goals that are mutually aligned and purpose driven.
Commercial opportunities: demonstrate your brand purpose, ethics and social value by partnering with a leading homelessness charity.
Corporate donation: invest in our crucial and lifesaving work supporting our clients and services.
Charity of the Year: a range of events and volunteering activities will make it an unforgettable year for your team.
HomelessWise: our training programme provides practical advice and guidance for your workforce about how to help people who are sleeping rough.
Contact our team
Let's end homelessness together
We collaborate with companies from a range of sectors who are aligned with our mission to end homelessness and rebuild lives. The skills and expertise of your company can help us to create lifesaving projects in a bespoke partnership. 
We can help you reach new audiences and amplify our partnership through collaborating on press and PR, cause-related marketing and sponsorship opportunities.
Find out more
St Mungo's and Mace
Mace and the Mace Foundation have been a partner of St Mungo's since December 2019. In year two of the partnership, Mace provided over £150,000 of pro-bono support to one of our women's-only services, The Chrysalis Project.
The Chrysalis Project is a housing-based model for particularly vulnerable homeless women, providing high quality accommodation and support to help recover from homelessness. Volunteers spent over 1,200 hours helping to turn the shelter into a home by making the project more welcoming and comfortable for residents.
Our work with Mace is a fantastic example of the added value that strategic corporate partnerships can provide. By leveraging the expertise of their workforce and supply chain, we were able to deliver improvements to our work and services for the benefit of our clients.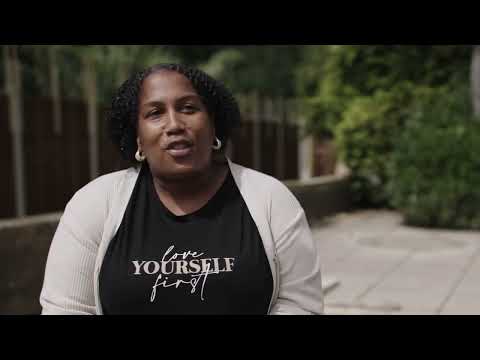 play
We are proud to work with a range of businesses to support our mission to end homelessness and rebuild lives.