Thank you to our supporters
We want to say a big thank you to all the amazing businesses, individuals, trusts & foundations, community organisations who are supporting our Covid-19 response. You are vital in our effort to help vulnerable people. We would also like to use this space to thank all the individuals who have supported us during this difficult time.
How they are helping
Our coronavirus response
The 2020Solidarity project is aimed at helping organisations that are affected by the current crisis of COVID-19. Over fifty international artists come together to design one poster each, released in an unlimited edition to support fundraising efforts.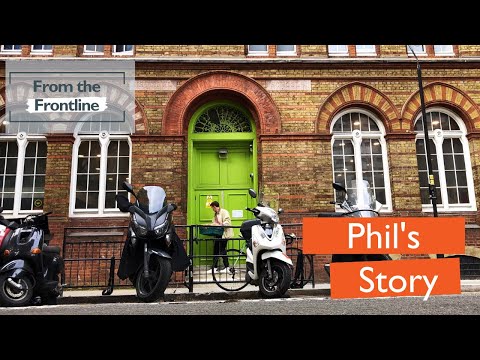 play
3Ts Charitable Trust

Abokado

Adint Charitable Trust

Alice Chapman

Andrew Balint Charitable Trust

Andrew Bruell

Anglo Office

Ardagh Glass

ARV Investments

Audible

Axa

Barclays

Barratt

Baxter Storey

Bloomberg

Bowkett Family Foundation

British Red Cross

Camellia's Tea House

Charterhouse Charitable Trust

City Harvest

City Pantry

Clarion Housing

Crisis

Cyril and Eve Jumbo Charitable Trust

De Group

Deliveroo

Eagle Eye Oven Cleaning

Elle Magazine

Enrest Hecht Charitable Foundation

Euro Food Brands

Euroclear

Everest Re

FareShare

Ford Motor Company

German Doner Kebab

GIC Private Unlimited

Global Giving Fund & JP Morgan Chase

Global Processing

Goldman Sachs

Google

GSK

H&H Van Hire

Hackney Parochial Charities

Ifco Systems

Itsu

Jo Malone London

Julius Baer

Jusaca Charitable Trust

Kaizen Reporting

LEON

Liberty Specialty Markets

Limehouse Aid

Lush

M John Green

Miller Insurance

Nando's

Nationwide Building Society

NCP

Neighbourly

Neuven Solutions

Owen White and Caitlin LLP

Palais Flowers

Peace Partners

Pell Charitable Trust

Phoenix Group

Qoot Co

Pret A Manger

Pizza Hut

Restaurant Associates

River Island

Roz Lewis

Serco Foundation

Soho House

St Christopher's School

Stand4Socks

Star Legal

Taylor Wessing

Taylor Wimpey

Tesco Mobile

The Country Foods Trust

The Julia and Hans Rausing Trust

The Walker Foundation

Tides Foundation

Unilever

Wettons Cleaning Services

Who Gives a Crap

With One Voice

Wogen Anniversary Trust
St Mungo's coronavirus response
This is an unprecedented time for all of us. Due to the coronavirus pandemic the vulnerable people we work with are facing more uncertainty than ever.
We are working closely with partners on how we can help vulnerable people to self-isolate, to protect them from the coronavirus.
Contact supporter.care@mungos.org to speak to a member of our dedicated fundraising team about how you can support our work.
Find out more